Concerning the late Roger Carlyle
Recent World Events
This is not necessarily related to the game, but rather to give you an idea of the state of the world at this time.
1900
Hurricane ravages Galveston, Tex.; 6,000–8,000 dead. Fauvist movement in painting begins, led by Henri Matisse. Sigmund Freud's The Interpretation of Dreams. Carrie Chapman Catt succeeds Susan B. Anthony as president of National Woman Suffrage Association.


1901
Queen Victoria dies, and is succeeded by her son, Edward
VII
. As President McKinley begins second term, he is shot fatally by anarchist Leon Czolgosz. Theodore Roosevelt sworn in as successor.
1902
Enrico Caruso's first gramophone recording. Aswan Dam completed.
1903
Wright brothers, Orville and Wilbur, fly first powered, controlled, heavier-than-air plane at Kitty Hawk, N.C. Henry Ford organizes Ford Motor Company. The Boston Red Sox win the first World Series against the Pittsburgh Pirates. W.E.B. Du Bois publishes The Souls of Black Folk.
1904
Russo-Japanese War begins—competition for Korea and Manchuria. Entente Cordiale: Britain and France settle their international differences. General theory of radioactivity by Rutherford and Soddy. New York City subway opens.
1905
In Russo-Japanese War, Port Arthur surrenders to Japanese; Russia suffers other defeats. President Roosevelt mediates Treaty of Portsmouth, N.H., which recognizes Japan's control of Korea and restores southern Manchuria to China. The Russian Revolution of 1905 begins on "Bloody Sunday" when troops fire onto a defenseless group of demonstrators in St. Petersburg. Strikes and riots follow. Sailors on battleship Potemkin mutiny; reforms, including first Duma (parliament), established by Czar Nicholas II's "October Manifesto." Albert Einstein's special theory of relativity and other key theories in physics. Franz Lehar's Merry Widow.
1906
San Francisco earthquake and three-day fire; more than 500 dead. Roald Amundsen, Norwegian explorer, fixes magnetic North Pole.
1907
Second Hague Peace Conference, of 46 nations, adopts 10 conventions on rules of war. Financial panic of 1907 in U.S. Mahler begins work on "Song of the Earth." Oklahoma becomes 46th state. Picasso's Les Demoiselles d'Avignon introduces cubism.
1908
Earthquake kills 150,000 in southern Italy and Sicily. U.S. Supreme Court, in Danbury Hatters' case, outlaws secondary union boycotts. Model T produced by Ford Motor Company.
1909
North Pole reportedly reached by American explorers Robert E. Peary and Matthew Henson. The National Association for the Advancement of Colored People is founded in New York by prominent black and white intellectuals and led by W.E.B. Du Bois.
1910

Boy Scouts of America incorporated. Angel Island, in San Francisco Bay, becomes immigration center for Asians entering U.S.

1911
First use of aircraft as offensive weapon in Turkish-Italian War. Italy defeats Turks and annexes Tripoli and Libya. Chinese Republic proclaimed after revolution overthrows Manchu dynasty. Sun Yat-sen named president. Mexican Revolution: Porfirio Diaz, president since 1877, replaced by Francisco Madero. Triangle Shirtwaist Company fire in New York; 146 killed. Amundsen reaches South Pole. Ernest Rutherford discovers the structure of the atom. Richard Strauss's Der Rosenkavalier. Irving Berlin's Alexander's Ragtime Band.

1912
Balkan Wars (1912–1913) resulting from territorial disputes: Turkey defeated by alliance of Bulgaria, Serbia, Greece, and Montenegro; London peace treaty (1913) partitions most of European Turkey among the victors. In second war (1913), Bulgaria attacks Serbia and Greece and is defeated after Romania intervenes and Turks recapture Adrianople. Titanic sinks on maiden voyage; over 1,500 drown. New Mexico and Arizona admitted as states.

1913
Suffragists demonstrate in London. Garment workers strike in New York and Boston; win pay raise and shorter hours. Henry Ford develops first moving assembly line. 16th Amendment (income tax) and 17th (popular election of U.S. senators) adopted. Bill creating U.S. Federal Reserve System becomes law. Stravinsky's The Rite of Spring. Woodrow Wilson becomes 28th U.S. president. Armory Show introduces modern art to U.S.; Duchamp's Nude Descending a Staircase shocks public.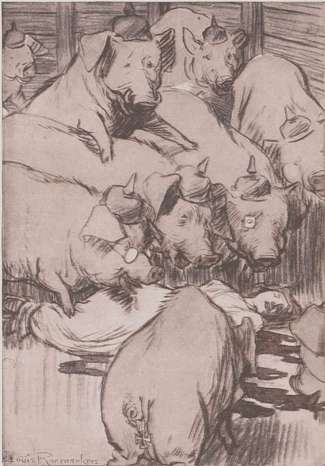 1914
World War I begins: Austrian Archduke Francis Ferdinand and wife Sophie are assassinated; Austria declares war on Serbia, Germany on Russia and France, Britain on Germany. (For detailed chronology see, World War I.) Panama Canal officially opened. Congress sets up Federal Trade Commission, passes Clayton Antitrust Act. U.S. Marines occupy Veracruz, Mexico, intervening in civil war to protect American interests.
1915
Lusitania sunk by German submarine. Second Battle of Ypres. U.S. banks lend $500 million to France and Britain. Genocide of estimated 600,000 to 1 million Armenians by Turkish soldiers. D. W. Griffith's film Birth of a Nation. Albert Einstein's General Theory of Relativity.
1916
Congress expands armed forces. Battle of Verdun. Battle of the Somme. Tom Mooney arrested for San Francisco bombing (pardoned in 1939). Pershing fails in raid into Mexico in quest of rebel Pancho Villa. U.S. buys Virgin Islands from Denmark for $25 million. President Wilson re-elected with "he kept us out of war" slogan. "Black Tom" explosion at munitions dock in Jersey City, N.J., $40,000,000 damages; traced to German saboteurs. Margaret Sanger opens first birth control clinic. Easter Rebellion in Ireland put down by British troops. Jeannette Rankin becomes first woman elected to Congress.
1917
First U.S. combat troops in France as U.S. declares war on Germany (April 6). Third Battle of Ypres. Russian Revolution of 1917—climax of long unrest under czars. February Revolution—Nicholas II forced to abdicate, liberal government created. Kerensky becomes prime minister and forms provisional government (July). In October Revolution, Bolsheviks seize power in armed coup d'état led by Lenin and Trotsky. Kerensky flees. Balfour Declaration promises Jewish homeland in Palestine. U.S. declares war on Austria-Hungary (Dec. 7). Armistice between new Russian Bolshevik government and Germans (Dec. 15). Sigmund Freud's Introduction to Psychoanalysis.
1918
Russian revolutionaries execute the former czar and his family. Russian Civil War between Reds (Bolsheviks) and Whites (anti-Bolsheviks); Reds win in 1920. Allied troops (U.S., British, French) intervene (March); leave in 1919. Second Battle of the Marne (July–Aug.) German Kaiser abdicates (Nov.); hostilities cease on the Western Front. Japanese hold Vladivostok until 1922. Worldwide influenza epidemic strikes; by 1920, nearly 20 million are dead. In U.S. alone, 500,000 perish.
1919
Third International (Comintern) establishes Soviet control over international Communist movements. Paris peace conference. Versailles Treaty, incorporating Woodrow Wilson's draft Covenant of League of Nations, signed by Allies and Germany; rejected by U.S. Senate. Congress formally ends war in 1921. 18th (Prohibition) Amendment adopted. Alcock and Brown make first trans-Atlantic nonstop flight. Mahatma Gandhi initiates satyagraha ("truth force") campaigns, beginning his nonviolent resistance movement against British rule in India.
1920
League of Nations holds first meeting at Geneva, Switzerland. U.S. Dept. of Justice "red hunt" nets thousands of radicals; aliens deported. Women's suffrage (19th) amendment ratified. Treaty of Sèvres dissolves Ottoman Empire. First Agatha Christie mystery. Sinclair Lewis's Main Street.
1921
Reparations Commission fixes German liability at 132 billion gold marks. German inflation begins. Major treaties signed at Washington Disarmament Conference limit naval tonnage and pledge to respect territorial integrity of China. In U.S., Nicola Sacco and Bartolomeo Vanzetti, Italian-born anarchists, convicted of armed robbery murder; case stirs worldwide protests; they are executed in 1927.
1922
Mussolini marches on Rome; forms Fascist government. Irish Free State, a self-governing dominion of British Empire, officially proclaimed. Kemal Atatürk, founder of modern Turkey, overthrows last sultan. James Joyce's Ulysses.
1923
Adolf Hitler's "Beer Hall Putsch" in Munich fails; in 1924 he is sentenced to five years in prison where he writes Mein Kampf; released after eight months. Occupation of Ruhr by French and Belgian troops to enforce reparations payments. Widespread Ku Klux Klan violence in U.S. Earthquake destroys third of Tokyo. George Gershwin's Rhapsody in Blue. Bessie Smith, known as "the Empress of the Blues," makes her first record. Irish poet William Butler Yeats wins Nobel Prize in Literature.
1924
Death of Lenin; Stalin wins power struggle, rules as Soviet dictator. Italian Fascists murder Socialist leader Giacomo Matteotti. Interior Secretary Albert B. Fall and oilmen Harry Sinclair and Edward L. Doheny are charged with conspiracy and bribery in the Teapot Dome scandal, involving fraudulent leases of naval oil reserves. Nathan Leopold and Richard Loeb convicted in "thrill killing" of Bobby Franks in Chicago; defended by Clarence Darrow; sentenced to life imprisonment. Robert Frost wins Pulitzer.